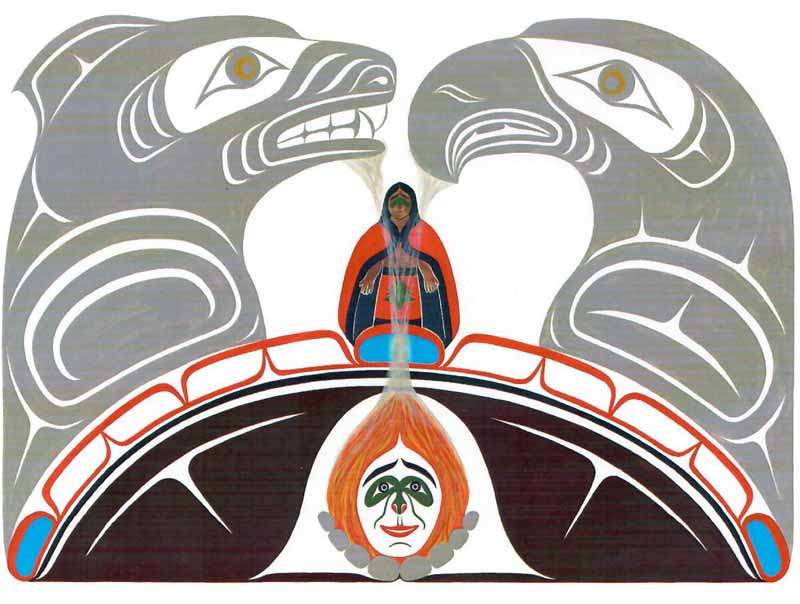 Giving Thanks is Rupert Scow's inspired artistic interpretation of the powerful healing ritual that transformed and renewed his life.
In the centre of the prayer circle, the spirit of Water Woman lives in the flames of the ceremonial fire. Emanating from her power, the spirits of Wolf and Eagle are manifested in the smoke. Kneeling beneath them at the altar, Rupert gives thanks to the Creator for all the good in his life.
Wolf is Rupert's personal spirit protector, while Eagle guides him safely on his life's journey and will take his spirit to the Creator when this journey ends. The three red ovoids depict where we are spiritually at birth, in the present moment, and when we are ready to leave this life.
The colour red represents the Red Road, the path that he is walking. The black line below it shows the dark road that he walked before his spiritual enlightenment, an important reminder that with one wrong step, he could be walking that road again.
This emotional and spiritual renewal inspires Rupert in his continually evolving artistic endeavours.